Roger Daniell (Lagonda Specials)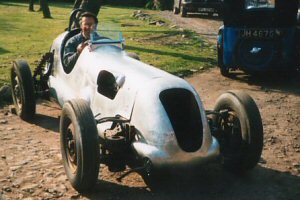 Some years ago I bought a couple of stripped and derelict post-war Lagondas from a scrapyard in the West Midlands when it was closing down. The cars were well past being restored and the intention was to build a couple of single seater specials.
The first car is fitted with a Jaguar XK140 engine and gearbox and coincidentally the chassis number is also 140 so it must have been meant to be.
We used the first car for hill-climbs and a few circuit races. It was a fairly "hairy" thing and my son had it up Shelsley Walsh in the upper thirty eight seconds which was quite impressive.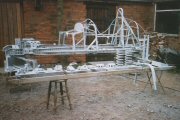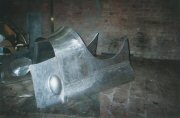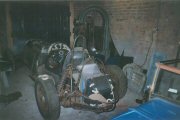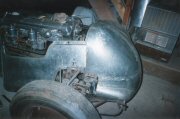 Construction Stages
Lagonda Centenary - Brooklands
The car is shown at the Centenary event and going up the test hill which was quite an experience. I did four runs and then decided that I preferred living instead!
The second car (LB/290/79) has been constructed and now awaits a body and has been waiting for quite some time. It is a much more complex thing and is styled on a BRM P25 / Ferrari 375.
We are involved in car restoration and special-building and so have the facilities but it is an enormous amount of work to modify and produce everything and yet to retain the original chassis and some Lagonda features.
Roger Daniell