Robin Allum - Windscreen Pump Modifications
Washer pump modifications. Mk 1
When I bought my car in 2006 the screen washers vacuum operated pump had the internal mechanism removed and an electric pump fitted to the inner wing with a black plastic lever switch on the dashboard and it did not look very good, I thought about hiding the pump behind the dashboard then found a pump that would submerse in the bottle so I fitted one to a new lid and fitted a chrome push in the dashboard.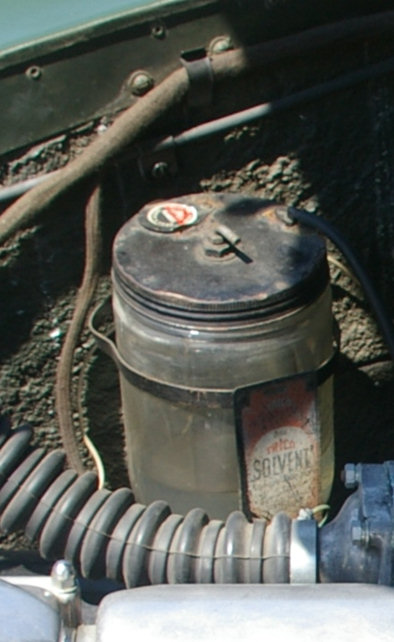 Original washer bottle when I bought the car.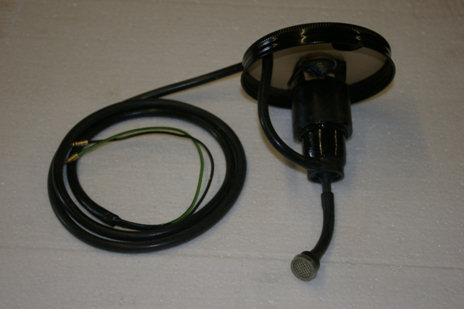 Submersible pump fitted to the new lid.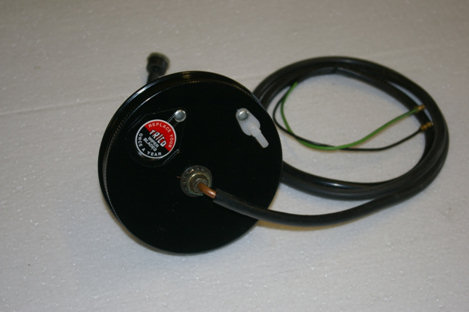 Top view with the cables threaded through silicone hose to look like the original vacuum tube.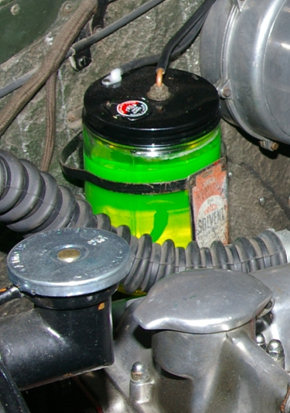 New unit installed in position.

Chrome push in place of original.
Washer pump modifications. Mk 2
After 5 years the new lid had started to corrode so I bought another lid and found a 12 volt pump that is used on caravans, there are many types available but most seem too big for use on washers but the small unit I found is ideal, shame about the colour though. My idea was to make up another unit and just swap it over then clean up and repaint the old one, but the lid had stuck fast on the jar and I could not remove it, I had to take drastic action and cut the lid to get it off, I ground the edge of the lip and then used side cutters to carefully cut away the side of the lid, it had corroded and stuck to the glass even though I had smeared it with grease at the time I fitted it.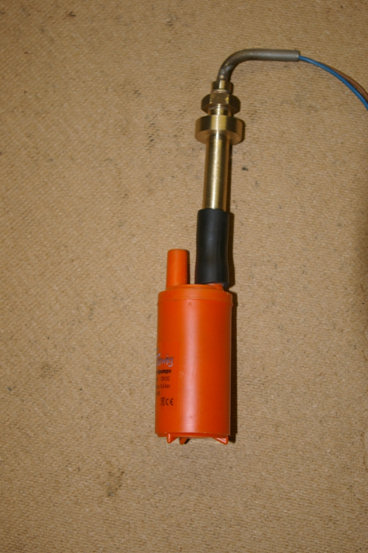 Small pump fitted to a brass tube with the cables passing through.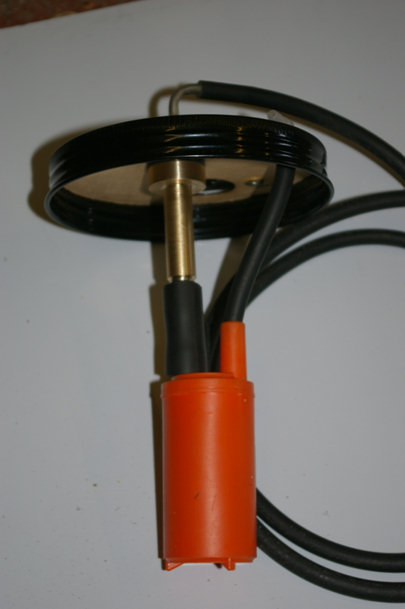 Pump fitted to the lid with the cables passing through 4mm bore silicone tubing that looks
like the original vacuum tube. A coat of black paint may help to disguise the pump.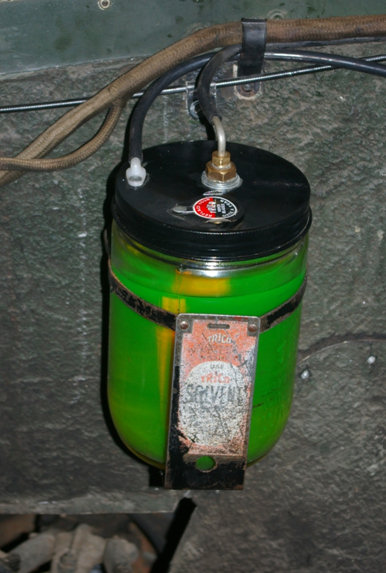 Washer bottle back in place.
The inside of the lid has a liberal coating of silicone grease so removal in the future should be easier.
Robin Allum